Decorating houses, playgrounds, bonsai gardens, cafes, golf courses … with Natural White Cat has become a popular trend in recent years. This is considered a material of the 21st century because it is environmentally friendly and brings us in tune with nature. With quality natural white sand, you will immediately own the most beautiful, unique and exotic living and playing space.
What is natural white sand?
Vietnam is one of the countries blessed by nature with the longest and most beautiful coastline in the world. In addition to the potential for tourism, the sea also brings an extremely great resource, namely CAT TRANG. That white sand is a product that brings extremely useful value in today's life.
White sand (also known as quartz sand) is special because of its pure white color, often exploited in the central coastal provinces of Vietnam such as Nha Trang – Khanh Hoa, Binh Thuan, Ninh Thuan … Playground white sand is the object Naturally derived granular materials include small and fine grains of rock and minerals. White sand has Si and some other chemical elements such as: NaCl, CO2, H2O, CaCO3….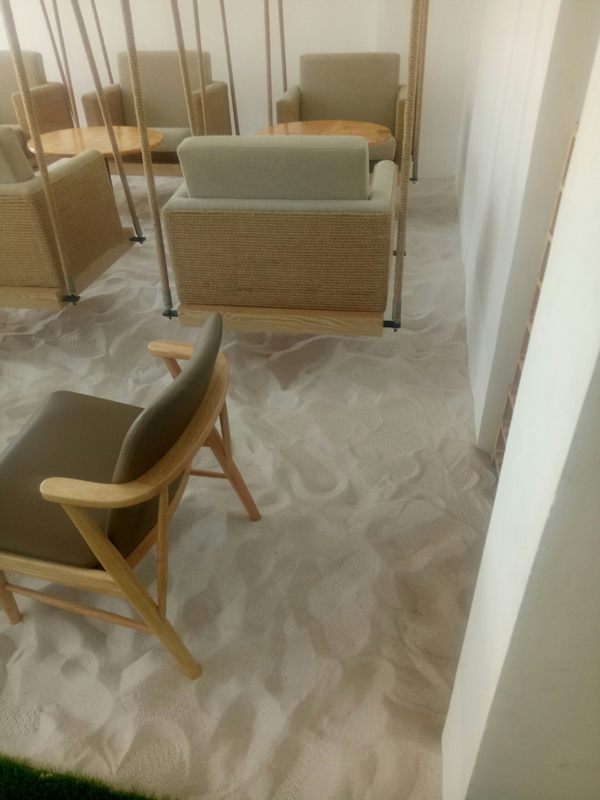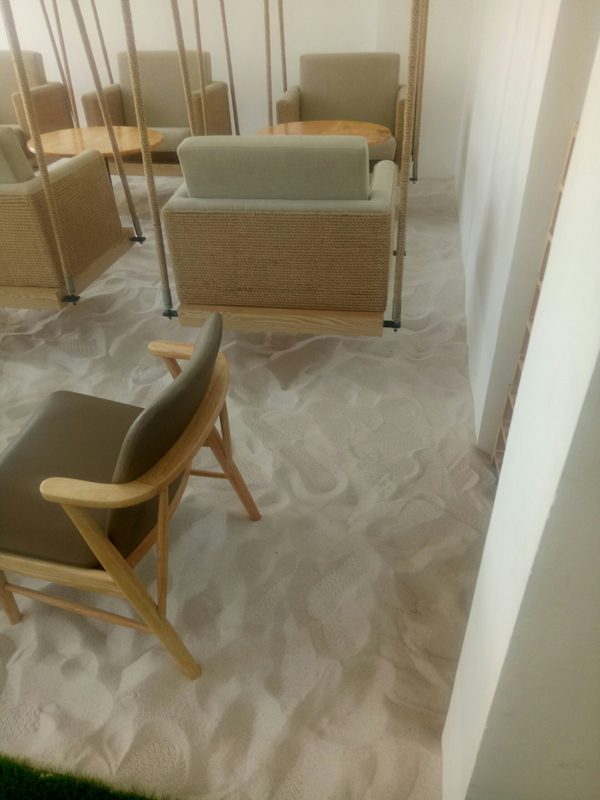 5 outstanding advantages in natural white sand
Not suddenly, natural white sand is so widely used and popular. This product has many outstanding advantages, below are 5 main advantages that Hoa Thinh Phat wants to share with readers:
1.Dust free
How wonderful it is, with quality natural white sand, you do not need to worry about dirt affecting your health. So it can be applied anywhere without worry. With this advantage, white sand is used as a playground for children, and is extremely excited by children.
Now, your kids can freely create and play in the white sand space. Children can enjoy creative ideas right in the home space. So rest assured if you construct a white sand playground for your kids!
2.Non-toxic This factor is extremely important, because it directly affects the health of the child. When using natural white sand you do not need to worry about the safety that this product offers.
Therefore, if you have an idea of ​​building white sand models at home, do not worry. What you need to do is find a reputable unit to construct the aesthetic standard for the space as possible.
No need to rinse through When playing under natural fine white sand, you do not need to rinse with clean water because the sand does not cling to you. Because of this factor, it is quite popular in the current entertainment and entertainment spaces.
4.Not irritating to skin 5 outstanding advantages in natural white sand
Your skin is sensitive, you are afraid of irritating it when it comes into contact with anything. But with white sand, there is no need to worry about allergies. Because, it is really safe for both sensitive skin, baby skin. So you can play with white sand in the most secure way.
Clear origin With a clear origin, white sand provides a beautiful decoration solution for every home space. However, remember that this criterion is really guaranteed only if you choose to buy in a reputable place. Because some units, for personal profit, take goods from places that do not guarantee quality, even mixed in them, affecting their health.
White sand decoration is a new trend of the 21st century Decorative garden villas, townhouses If you are remembering the smell of sea breeze and craving for lying on the stretches of sand to watch the vast sea, get up and embark on the beach-style garden decoration today. A little more meticulous, you can buy sand and pour a small corner, put a low table and some wooden chairs, look like relaxing on the beach at all.
Decorate children's playgrounds, parks
Children often play with the sand through digging, sifting, constructing, then flocking and exploring them over a long period of time, and they need continued encouragement to maintain this enjoyable method of play. Sand is very suitable for children to explore and develop their inherent rich imagination.
They can be built in such detail that they squeeze every house, every tile roof, carefully. This not only trains children to have a rich imagination, but also helps them learn patience and carefulness. Playing with the sand helps children be creative in the safest way and if there is a failure, it will not have serious consequences.
Decorate children's playgrounds, parks
Decorate the cafe
White sand at the feet, along with beautiful aquariums create an extremely attractive marine space. The sun is hot like this, visit the cafe design in Ho Chi Minh that is beautiful and bold like this sea, and enjoy a glass of cool water.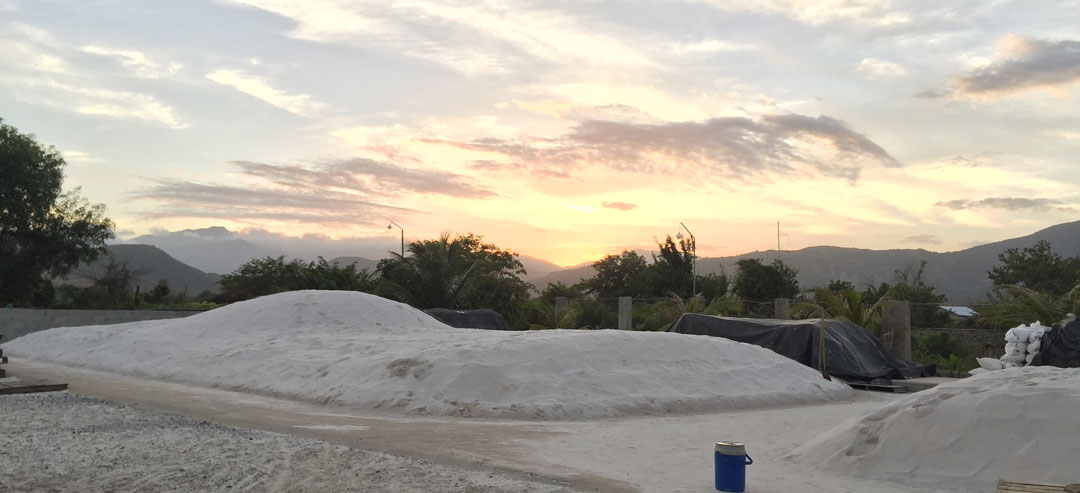 The white sand is too white
At weekends, spending time here will be a good idea for you and your family. The simplicity in decoration and arrangement makes this coffee shop design in Ho Chi Minh always give customers the most enjoyable and relaxing experience. No need to go anywhere